For over 25 years KiZAN has been solving complex business issues. Now, using the power of Microsoft's Skype Operations Framework (SOF), KiZAN can help connect your team, clients and suppliers to deliver best-in-class unified communications with Office 365 and Skype for Business Online.
Microsoft's Skype for Business solution is enterprise ready and leading the way with a wide array of feature sets to accommodate the most unique business environments. The 14th annual Gartner Magic Quadrant for Unified Communications has Microsoft ranked in the top quadrant as Leader.
The Skype Operations Framework (SOF) provides a standardized approach to successfully plan, deliver and operate Skype for Business by incorporating practical guidance, tools, assets and recommended practices that can be leveraged by on-premises, hybrid, and cloud PBX deployments.
KiZAN provides unique value by understanding the technology and processes that drive adoption. Our key offerings complement the SOF by helping customers Get Started, Get Enabled & Adopted, and to Go Further with Skype for Business and Office 365. KiZAN's systematic methodology will identify and address the specific needs of your organization, and will maximize the benefits of your Skype For Business implementation.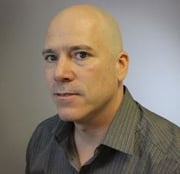 "KiZAN has a proven track record of helping customers with successful voice deployments. We educate your current support staff on the proper way to operate and maintain the new platform to maximize your potential for continued success.
We look forward to helping your business upgrade to this new level of collaboration and connectivity."
David Long - Voice Practice Lead
Effective communication is critical to every business, and choosing the right partner to lead you through the transition is an important first step.
Take the next step today!
Complete the form to schedule a brief meeting to gain more detail regarding our process and answer any questions you may have regarding this offer.