Microsoft 365
Roadmapping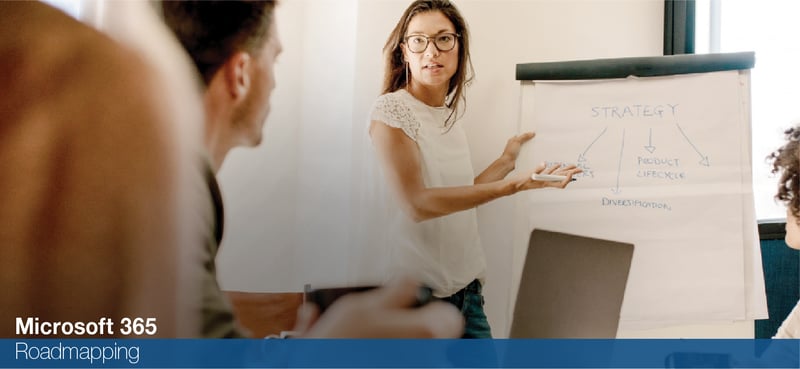 Deploying Microsoft 365 can feel like an overwhelming choice because of the dozens of platforms within the solution. KiZAN's intensive four-day workshop, delivered onsite with your IT delivery and support teams, can help establish a clear technical and adoption roadmap for your organization's unique needs.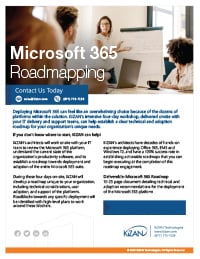 If you don't know where to start, KiZAN can help!
KiZAN's architects will work onsite with your IT team to review the Microsoft 365 platform, understand the current state of the organization's productivity software, and to establish a roadmap towards deployment and adoption of the entire Microsoft 365 suite.