Webinar - The Power of Enterprise Mobility + Security
Keep Pace with Security Challenges!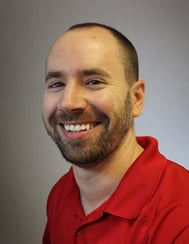 Recorded: Tuesday, November 15, 2016
Duration: 60 Minutes
Speakers: Curt Adams -
Enterprise Systems Management Practice Lead


Enterprise Mobility + Secuirty (EM+S) is a software aimed at delivering valuable mobility solutions. The rapid growth in enterprise apps lead to a greater challenge of protecting your company's data. This means the solutions you are using now may not have what it takes to maintain the protection you need for your organization. Microsoft EM+S ensures your data is secure by:
Protecting at the "front door"
Protecting your data from user mistakes
Detecting attacks before they can cause damage

Why care:
Organizations are increasingly pressured to enable users to "work anywhere, anytime, from any device"
Guarding corporate data using identity-driven security provides a more holistic approach
The solution set addresses user, device, app, and data security while also addressing identity and device management
Why explore:
Improve standardization and security across end user devices

Secure corporate data before it leaves the network boundaries

Automatically identify anomalous behavior and gain insights into root causes
Provide SSO, MFA, and Self-service password reset to your end users
Webinar highlights:
Providing users with self-service password reset

Managing devices and applications

Reviewing security threats
Please fill out the form to watch our recorded webinar!